Objective of programs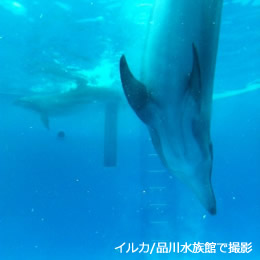 Our most important objective is to serve as a platform for the education and research of global excellence in the field of oceanology (fishery, maritime affairs, and oceanology).  To achieve this, it is urgently required to foster competency in English and cultivate students who can act from a global perspective, and it is essential to introduce a coherent program from undergraduate to graduate levels. The department of oceanographic science promotes the fostering of global human resources through the following three major reformations:
Making a TOEIC score of 600 a requirement to proceed to the undergraduate fourth-year grade for the Faculty of Marine Science
Introducing overseas career training at the undergraduate third-year grade for the Faculty of Marine Science
Making all first-half doctoral course lectures to be taught in English
In addition to the above three major reformations, the following educational reformations will be carried out in the Faculty of Marine Science:
Inter-cultural understanding necessary for global human resources development
(Introducing classes based on inter-cultural debate with foreign students as common subjects for undergraduate and graduate programs)

Introducing special language study programs in Chinese, Thai, Indonesian, and Vietnamese.
(Always open regardless of the undergraduate or graduate program and also recommended for teaching and administrative staff to take)
These reformations for global human recourses are initially carried out at the Faculty of Marine Science among the two departments. The Faculty of Marine Technology will follow the reformation within five years of the implementation of these projects, with consideration for points to improve in the oceanographic science department.
HOME > Programs outline > Objective of programs